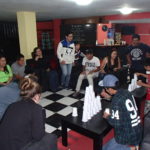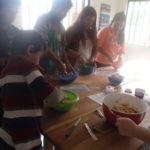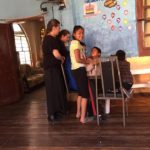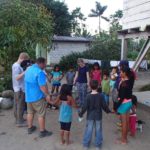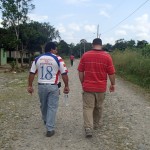 For almost two years beginning in 2010, we asked questions.  Who? Where? Us?
God has been faithful in revealing answers to these questions, one step at a time, and He continues to do so.
Our family began serving in Ecuador on July 10, 2012. Our experience teaching in the United States, along with Eric serving as a youth pastor and his gift for music, has given us a unique foundation for serving in this ministry.
As we began to adjust to our new surroundings, we were faced with something unexpected.
More questions.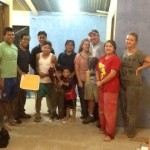 What if this is just the beginning?  What if this is going to require that we give more than we initially expected?  What about the kids leaving the public schools in other villages every day?  Who is sharing the Good News with them?  Who is tilling, planting and harvesting that field?
How then shall they call on Him in whom they have not believed? and how shall they believe in Him of whom they have not heard? and how shall they hear

without a preacher? And how shall they preach, except they be sent? as it is written, How beautiful are the feet of them that preach the gospel of peace, and bring glad tidings of good things!

– Romans 10:14-15
Our ministry is not really ours.  It is His, He that called us.
And so we do what we are told with the faith that He will provide.
Serving the families, children and teenagers of Misahualli and surrounding areas with after school tutoring, English classes, Puppet Ministry, Clothes Closet, Baseball Ministry, Friday night youth activities and Bible studies for all ages has been a joy, a struggle at times and a blessing.  There are wonderful ministries existing and new ones beginning in this area that we pray for.  However, as we seek to evangelize and share the Good News, we feel that God is calling us to go to the areas that are underserved.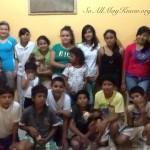 Serving with Pastor Ramiro and his family in Bella Vista has been an area where we have seen incredible growth and discipleship. Working together with the local believers to get water to the community and installing a water tank has opened the doors to numerous evangelism opportunities with communities up and down the river.  As we proceed with the installation of the first aquaponics system, we can only give praise to God for the waiting list that continues to grow.   Returning to the jungle to serve is a highlight for the entire family as we reconnect with old friends and make new ones.
Recently we began using the phrase "from the jungle to mountains".  This is because we are now serving in communities in both the sierra (mountains)  and orient (jungle)!  Several days a month we head to the jungle, putting into action what Eric and the pastors have planned and prepared for.  The rest of the month is spent in Paute, where the air is high, thin and dry.
Converting an old disco-tek and bar into a ministry center has certainly been a project in Paute!  The weekly schedule here will include two English classes using the Bible as the primary text, Bible studies, and youth programs.  Ministry events include a community game night and community movie night.  We are looking forward to adding a coffee bar for more outreach as the Lord provides.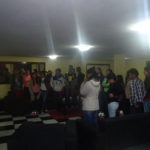 The Mommy Baby Bag ministry and Puppet ministry can be packed up and taken wherever we go- either the mountains or jungle and will continue to be used as opportunity presents itself.
If you feel led, we would appreciate an opportunity to share with your family, your Bible study, and/or your congregation all that the Lord is doing here either by email, Skype, Facetime or in person whenever we are in the States!